Cybersecurity and Data Protection awareness campaign reaches Rusizi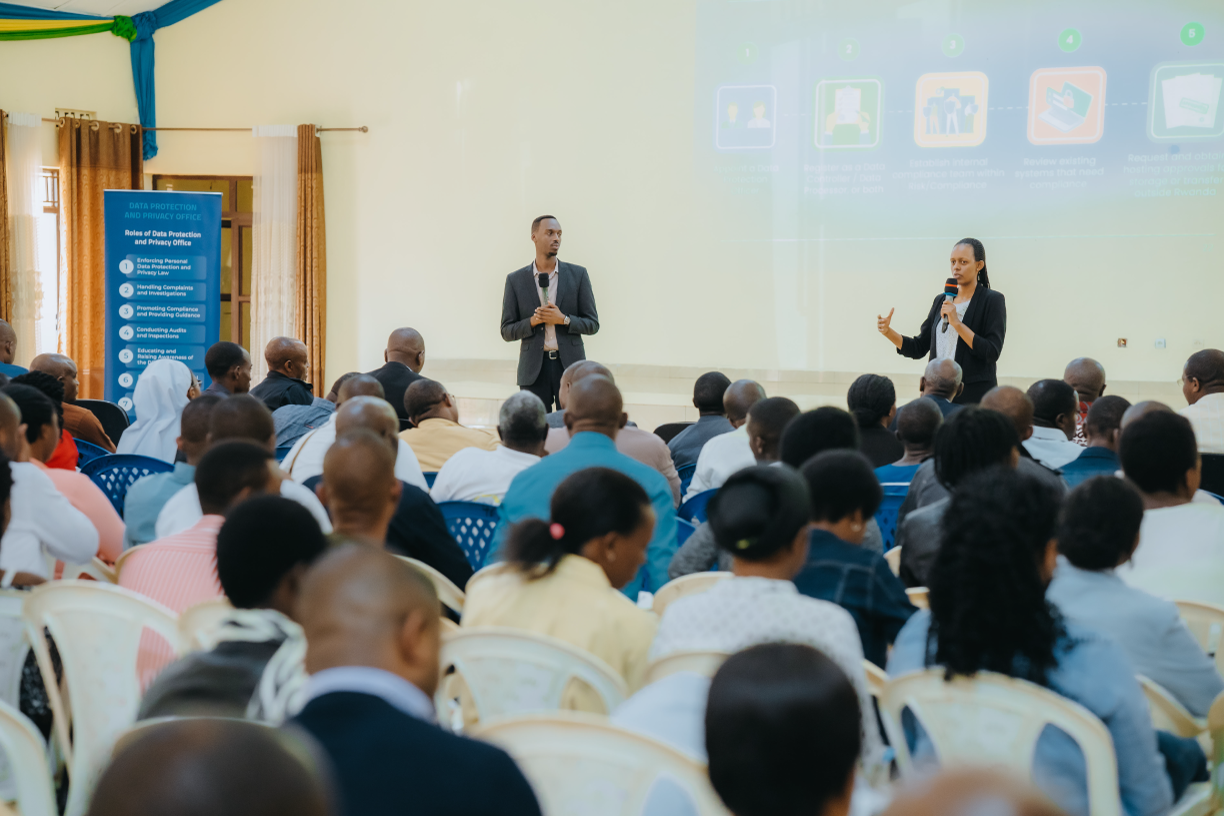 Residents of Rusizi District, on November 7-8, were engaged in the ongoing national 'Tekana Online'campaign which aims to educate the public on Rwanda's Personal Data Protection and Privacy law and cybersecurity best practices.
Spearheaded by the National Cyber Security Authority (NCSA), the awareness campaign was carried out over two days, with day one consisting of a personal data protection awareness session for Data Controllers and Data Processors in Rusizi, and day two a public roadshow to raise awareness of cybersecurity best practices.
On day one of the campaign, Rwanda's Data Protection and Privacy Office, a unit under NCSA, sensitized stakeholders from the hospitality, education and tourism sectors on Rwanda's Data Protection and Privacy Law. The session discussed registration requirements, data processing obligations and other necessary information for compliance
On day two, NCSA conducted a public road show in Kamembe City, Rusizi to engage and mobilise citizens on employing cybersecurity hygiene best practices to stay safe online. Residents of Rusizi were advised to employ strong passwords and PINS, avoid sharing personal details with strangers, and be aware of online scams that can end with their sensitive information or money being stolen.
08 November 2023